Check Out Some of Our Customer Testimonials ...

We are Committed To Providing Our Customers With The Best Possible Experience!
Have A Comment You'd Like To Share?
CLICK HERE
To Email Us Your Thoughts!

December 29, 2022 - After hours of thought, and consultation with my children, I have decided that now is the time for me to discontinue driving from Englewood (my home) to Fort Collins for service on my 2022 Subaru Outback. After having depended on the professionals at Dellenbach for service on my cars for the past 22 years, it was difficult to make the change because I know that it will not be possible to find a Subaru dealer in the Englewood area whose staff of professionals can come up to your standards in both customer service and auto maintenance. Your attention to all details of performance on the Outbacks I have purchased at Dellenbach beginning with the 2000 model has meant that none of them have had to have major repairs. Thanks so much for your high standards of workmanship on the very best Subaru Outback automobiles. 
- Marian
December 5, 2022 - I wanted to send a quick note again in an effort to give credit where credit is due. My husband and I recently put in an order with you for a 2023 Ascent. 
I wanted to share that the reason it was the car we picked, and you were the dealer we chose was because of the experience we had with Connor last year. Last November there was a hiccup with service on my Outback so it was not ready for us to take on our Thanksgiving trip. Connor was very quick to resolve the issue by lending us an Ascent. The car was wonderful. In addition we are now adding one more to the family in March so it was really nice to already have an idea of what vehicle would be best for us. 
We are very excited for it to come in, and glad to be working with you again! 
-Amy
August 26, 2022 - I 
purchased a car from Kody Barnes at Dellenbach Subaru. He was absolutely amazing. Very knowledgeable and friendly. 
My mom and stepdad then purchased a Subaru from Kody Barnes. He was a life saver and went above and beyond the call of duty! My stepdad is ill and it's hard for him to spend lots of time outside the home. I was trying to figure out my crazy carpool, running errands and my stepdads doctor appointment schedule. At what point was I going to get them to the dealership to pick up the car? 
My mom let Kody know it would likely be several days before I could get them there. He told her he wanted to drop the car at their home. He did just that and reviewed the car with them. I can't tell you how much that meant to them and what he did alleviated a lot of stress on my end. We are forever grateful for Kody. He has an amazing heart. 
-Stephanie
August 1, 2022 - "Nice people! I just came in to get a key made. It wasn't a big sale, but I still received great attentiveness and service."
- David
January 26, 20022 -
We just wanted to take this opportunity to let you know what a fine salesperson you have in KJ. His calm, patient manner was so refreshing while we were car shopping. We were so impressed with his demeanor, and when my husband mentioned that he'd spoken briefly to a different salesperson the night before who hadn't yet arrived when we showed up bright and early on a Saturday morning, KJ was nothing except gracious and professional. He took time to show us all the features of the 2022 Subaru Outback, patiently answering my many questions and never pressuring us in any way. After we returned from the test drive and let KJ know we'd be purchasing the car, he took us through all the paperwork and options, explaining everything thoroughly and not taking more time than necessary. Again, we never felt pressured to buy anything we didn't want, and we felt very good about the vehicle and the sales process.   
KJ is a gem--kind, courteous, exceptionally knowledgeable about all the features of the Subaru, low-key, friendly, and so pleasant to work with. We are nothing short of thrilled with our entire buying experience, and we wanted to be sure to let you know that this was in large part because of what a fine job KJ did. We would not hesitate to buy another car from KJ in particular and Dellenbach in general (we've bought multiple cars from Dellenbach over the years, and all our experiences have been great). We really appreciate the time KJ took with us, and you can be sure we will ask for him personally for any future car-buying needs we have. 
November 30, 2021 - I wanted to write you this morning to express my gratitude for Connor Gamlin. We have been having an issue with our Outback over the past few weeks and Connor has been absolutely incredible to work with. With it being the holidays, the extra travel and added expense of having any kind of car repair is especially stressful. Connor has been so great in helping us that the frustration and stress of it all seems to be secondary to his kindness. Connor has been very communicative with me during this whole experience, I will save you the details because it's a long story, but I'm sure Connor would be happy to share if you would like to hear. Throughout this process he has reassured me that the Dellenbach service department is a kind and trustworthy place. I am so glad to be working with him. It is because of his representation of your team and dealership as a whole that we will continue to be loyal customers of Dellenbach. I am sure you are well aware, but wanted to make sure you know that you have a true gem on your hands!
- Amy
September 8, 2021 - Phet Werner went out of her way to make my experience EXCELLENT! She and Yesmina Renner are very professional Dellenbach representatives of service to customers. These ladies are stars and deserve proper recognition for all they are doing for Dellenbach and Subaru. 
- Patricia
July 28, 2021 - My husband and I recently purchased a new Subaru Wilderness from your establishment. Our experience was fantastic from beginning to end. KJ Patrick was our salesman. We would recommend him highly.  Thank you! The next time that we are in need of a vehicle, we will be back.
- Jon and Karen
June 10, 2021 - I've taken my car here since 2018 when I moved to Fort Collins and I've always had a great experience. I recently had one of the top customer service experiences I've ever had when my Crosstrek had an issue with the engine. Phet took really great care of me and helped me understand what was wrong and walked me through the difficult process. I'd highly recommend her and this Subaru service center!
- Kati
April 30, 2021 - I wanted to thank you for the great experience I had purchasing a Forester. The normally stressful process of purchasing a car was made exceptionally easy because of Chris. He and Wendy really worked to match my price point thinking through creative solutions for me to get the car I wanted. Chris was patient and informative as I looked at many, many different models, trim packages and colors. After purchasing the car, he spent time to make sure I understood all of the features of the Forester. Chris and the team at Dellenbach were lovely to work with. Thanks for not being the stereotypical car sales team.
 - Elizabeth
April 16, 2021 - I'm writing to let you know about the most exceptional service I have ever received from any dealership's advisor - period.
Just a little background. My daughter attends CSU here in Fort Collins. She has a 2015 Subaru Forester and from day 1 she has brought it to the dealership for any and all repairs and service. As a parent who lives 1,200 miles away in California I was always worried that she would be taken advantage of by a car dealership. At Dellenbach Subaru that has never happened - ever. She has been dealt with respectfully and with the utmost courtesy. Never been quoted incorrectly and every single repair estimate has been 100% accurate.
Now to why I'm writing to you today. On Thursday, March 25, 2021, we were driving to Denver International to drop me off so I could fly back to California. On the way, we hit a piece of metal on the highway that severely damaged the undercarriage of her Subaru and pierced the floor as well. I had AAA tow the car to your dealership. On my way, I called your dealership and was put through to Phet Werner. Wow - just wow. From the start, she was exceptionally understanding and has since then gone above and beyond to assist us. She has kept in contact and has offered to help us find a loaner vehicle. Now, as of writing, I still do not know if the Subaru is repairable, or will be written off by State Farm, which would result in me having to make an unplanned purchase of a new car. All through this Phet has kept in contact. She is compassionate, understanding and incredibly focused on making sure we are taken care of. To say she has gone 'above and beyond' is to do injustice to what she has done.
If this is the type of employee you have in your company, then you all should consider yourself very lucky and blessed. She deserves our eternal thanks and gratitude for what she has done. She truly deserves to be commended for her exceptional service. 
- Andreas
April 14, 2021 - 
I received a new engine through your service department and went through Phett. She was amazing, kept me informed and was very upfront and honest. By far the best customer service I've received through a dealership.
April 2, 2021 - This was my first time buying a car and I had been in love with the Crosstrek for years. I met Kody back in October just to get an idea of my options. I was finally ready to pull the trigger and Kody did absolutely everything to find me THE PERFECT car. It has everything and more I could ask for and he got me an amazing price. I would honestly recommend to anyone buying a new or used car to go to Kody. He knows his stuff and he will tell you everything how it is! Over all, this was the best experience I could have had buying a new car. I thought I knew enough from my research but it's still overwhelming and Kody had all the answers to my questions. The day I picked up my car he had everything all set up for me it only took 15 mins for the paperwork! I drove off with my car 20 mins later after he showed me everything inside my car. Couldn't be more happy with it.
Thank you so much!
- Izzy
March 25, 2021 - I have been in several times to have my car serviced at the Subaru side of your dealership. Phet has been the person who has helped me the last couple of times. She is amazing, and has always been so helpful.  She exemplifies your policy of giving customers the best experience possible and then some! It is a relief to have a place I can trust my car to be serviced and for everything in that process to be fast and transparent. I am currently a college student and when my car had a major mechanical issue a few months back, I panicked about the cost and time it would take for the repairs. I also work full time and really needed my vehicle. Phet explained the repairs in detail and went over the statement with me and answered all the questions I had. She got me set up in a loaner car and I was set for the week my car had to be serviced. I look forward to going in just to see Phet! Thank you!
August 10, 2020 - 
I'd like to give a shoutout to Tanner Hunt, who has assisted me several times during the past month. My 2004 Forester has been alerting via the Check Engine warning with various sensor codes. He's been responsive, professional and patient. During a recent service visit for a new timing belt, after he noticed my US Navy Colorado license plates, he asked about my veteran history and informed me about Dellenbach's new military discount. That is appreciated and has saved me more than $100 since. Thank you.
- John
April 15, 2020 - 
Hi There! I just wanted to send a note of gratitude to Matt Soto and Dellenbach. I bought a Subaru Legacy with him back in 2014, and we are expecting our first child and needed a second safe vehicle for my husband to drive. Being a pregnant asthmatic, now is not really the best time to car shop, but we are on a bit of a time crunch! Matt made the process incredibly easy and safe. We were able to sign and drive off the lot in a new Outback just a couple days after reaching out to Matt. He truly makes the buying experience easy. We feel so lucky to have him as our Subaru representative and are grateful we have a sales rep we can trust. We are grateful for him and everyone at Dellenbach for making the buying process safe during this time. Thank you! 
-Anonymous
Dec. 3, 2019

-

I have all service and maintenance done at Dellanbach Motors. I bought a 2019 Chevrolet Colorado and Subaru Outback from them a few months back. I have always found their service staff to be professional. I will be back.
- Susan
Nov. 29, 2019 - I was involved in a deer vs outback on 11/18. My beloved outback was totaled on 11/22. There was a sense of urgency to get a new vehicle as we did not want to rent a vehicle and knew snow was coming. 
I am a nurse and drive rural for critical access cardiology. I needed a replacement vehicle. I will also say that my outback truly saved my life. 
My husband contacted Dellenbach late on the 22nd, a Friday. On Saturday, Matt Soto and Devon Dellenbach both worked tirelessly to get the Forester I wanted in the color I asked for. They had a driver come in and go get it. 
Buck had gotten our info and had all the paperwork ready to go for us. We picked up our car at 4:30 on the 23rd. I was anxious and probably a little pushy asking all of this from them. In the end, Matt was FABULOUS!! He sat with me and john and went through everything. And I LOVE my new forester. 
Drove today back and forth from rural Nebraska in a blizzard and the forester handled amazingly well. I want to thank you all from the bottom of my heart for all the help and hard work. This was our 5th Subaru we have bought from Dellenbach and will never go anywhere else. Thank you so very much!
- Jean
Wanted to let you know what a gem you have in your salesperson, Jeremy Gleich.  I came into your dealership at 4:00 in the afternoon upset over the fact that it might be time to tell my trusty Ms. Subie good bye.  A 2001, LLBean Outback, she had served me well but I could see some very expensive repairs ahead. Jeremy was calm, friendly, informative and most of all not condescending to one of your older customers.  In no time at all, we had decided that the Impreza Premium might be exactly what I need. It has all of  the safety features I need, plus the Starlink to keep me safe on the trips to Denver to be with my grandchildren.  By 5:00 we had settled on the car for me to drive the next morning. Sold.  Jeremy was so kind during the whole process. None of it was difficult at all.  I spoke to your manager as I wanted to let him know what a fine salesman and person you have in Jeremy.  Now I want you to know. Do what ever you need to do to keep that I young man on your staff.
- Mary T.

From the person what answered the phone, to the person that checked me in and out, to the mechanic that worked on my car... every single one of them was so nice and professional. It made me really grateful that i bought my car from Dellenbach and that I drove from Greeley to have service done in Fort Collins! Keep up the good work!
-Jamie W.

I just finished purchasing a third Subaru from your dealership. The last purchase was not planned (Impreza with 60,000 miles was totaled through not fault of mine). I have purchased cars from Jeremy, Devon, and  Matt. I have had service work done on my cars with Arabee being my service person contact. I have been satisfied with each encounter. I have been treated with respect every time I use Dellenbach Subaru services. I want to give these outstanding employees the credit they deserve. The last two visits have been to replace a fuel pump (can't go anywhere without that working) and replacing a totaled vehicle. The circumstances surrounding these two encounters were quite unpleasant. Arabee and Matt were wonderful. They got me back on the road in both situations. Thank you for making my car buying and car servicing experiences pleasant. By the way...I love the new coffee machine in your newly remodeled show room!
-Lenise M.

Thank you for the email.  Sue and I are very happy with our new Subaru Outback.  I have to compliment Devon Dellenbach for the professional job he did as our sales person.  We looked at vehicles at several different dealerships and felt pressured or did not like the vehicles being shown.  When we worked with Devon, he was very professional listened to our concerns about a vehicle that out older dog could get in and out of, good in the snow and one that would fit our lifestyle.  He then showed us the Subaru Outback and was generally awesome through the entire process.  We felt that he was truly working to find us something that fits our needs and not just trying to get a sell.  Great job having a sales person like Devon on your staff!
-Bill P.
When I returned to pick up the car and saw that the paperwork had found its way into Arabee Jenkins' hands, I expected his usual superb customer service, compounded of good manners, mature judgement and a thorough understanding of his job.  After the Service Manager, Justin Elley, arrived to discuss the problem with the lights, Arabee not only deferred to his boss but also watched and learned how a senior Dellenbach manager handled a complex and puzzling issue with an established customer.  Clearly, you have an effective training program and Mr. Jenkins is a smart gentleman who represents Dellenbach very well indeed.
-John N.
I would like to pass on a compliment about Collin Fisher. My husband purchased parts from Subaru to work on our daughters' 2004 Subaru legacy. She was traveling from Chicago to Arizona and passing through Colorado. In an effort to save her money he purchased the parts and planned to do the work himself as he has done before. For reasons unknown, the new parts were just not fitting. It was a substantial repair to the front end. He spent all of Wednesday and Thursday working on this car. It needed to be completed by Friday as she was leaving early Saturday morning to get to Arizona. I called at 7:30 Friday morning and explained the situation to Collin. He advised the service department was booked until Tuesday. I think he heard to panic in my voice and told me to bring the car in and he would do what he could to have it repaired by 5:30 PM. We got the car to him by 1:30 and it was repaired by 4:00. I CANNOT tell you how much my family appreciated this! We were in an extreme time crunch and Collin saved the day. Your service department is just the best!

I just want to say thank you to COLLIN and your staff for always being there and doing such a wonderful job!
-Annmarie E.
Matt Hecker was a pleasure to work with through the ordering process, deal, and the delivery.  How often do you hear that about a vehicle purchase?  Matt gave us a fair deal on the purchase and Dellenbach gave us a fair deal on the trade; sometimes you hear about a great deal on the purchase but a poor price on the trade soured the whole deal, but we were treated fairly on both ends.  I had more than a few misgivings about trading in our Mercedes as it has been a great car, but being treated fairly made the whole process easier.  And, now that we have had the Outback for a week, all of the misgivings and second thoughts are gone -- I think the Outback is every bit as good a car, plus it has better, up to date technology.
 
So, I believe you and your company, and Matt, really live up to your motto : Do the right thing. Exceed Expectations. Make a difference.   Our last five vehicles have been either BMWs or Benz, but I bet our next 5 will be Subaru's.
-Ken C.
I think that your dealership is truly a "class-act." I had a very easy and enjoyable experience purchasing my Cross-Trek from your company. The Sales Representative was professional, friendly, and excellent to work with in assisting me with making the decision for and purchasing my new Subaru. Your marketing from your website to online contact to end of sale is outstanding. Your dealership and professional sales expertise is heads above the other Subaru dealerships in the area, including Loveland and Longmont.
I love my Cross-Trek; it is a pleasure to drive, and thank you and your team for making this the easiest  car purchasing experience of my life.
-Jane R.
I just bought a new Forester at Dellenbach. The prices are competitive with Denver's prices so I could get the car in Fort Collins without the hassle of driving to Denver. The salesman Jeremy Gleich was wonderful. He was very polite and knowledgeable about the cars. He wrote down all the costs and the price of the car for me before I decided to buy it-there was no haggling over the price like the old days.After I bought it he went over the quick start manual with me, then out at the car he went over all the features, he paired my phone to the car. Lastly he washed the car and filled it with gas for me. The whole experience was pleasant.
-Sue P.
We are very happy with the Forester and I am particularly happy with the sale process. Please thank Matt Hecker for me, he did an excellent job and made the "normally n
ot very much fun" process easy and painless. I would also like you to thank Kelly Rohs for starting the process by making the information gathering quick and painless. I also appreciate Ben in titles for expediting my paperwork to allow me to title the vehicle bef
ore a tax increase went into effect. Last but not least I enjoyed the punctuality and accuracy with which
Larry picked me up at the airport and delivered me to Matt in Ft
. Collins. Thank you again.
-Dennis H.
This is my sixth vehicle I have purchased and your dealership is by far the BEST DEALERSHIP I have ever purchased a vehicle from!!!!
I want to let you know that your sales person, Matt Soto, went above and beyond helping in explaining the features of the Forester. Matt is by far the best car sales person I have ever dealt with in my vehicle purchasing experience and I will return to your dealership in the future to purchase a new Subaru.
-Dean R.
Thank you for your email about Dellenbach Subaru.  My husband and I are extremely pleased with our 2015 Subaru Impreza.
Our salesperson, Cathy Michaels, went above and beyond to help us purchase our car.  She worked with us to help us get what we wanted and was friendly, professional and knowledgeable all of the time.  She introduced us to Charles Grant who was also extremely helpful in making us Subaru owners.  
We appreciate both Cathy and Charles for helping us and wanted you to know we will recommend them and your dealership to our friends and family.
-Karen and Glenn G.
We really appreciated the kindness, honesty, and thoroughness of your staff during our buying experience.  We returned to Dellenbach after buying our first Subaru Outback in 2003 from them in 2003 because we liked their soft sell approach and there continued interest after the buy in helping you any way they can..  We are impressed with Chris and other members of their sales staff, their accountant, and their Service Dept.. All around first class folks... Thank You. 
-Dave and Janet L. Cheyenne, WY
Having worked at a dealership in my past; I can definitely list some pretty negative things about some unscrupulous events which occurred... Often. With that said, I can't say anything but positive things about  Dellenbach Subaru and my experience with my salesman Chris Taylor, who is a very helpful, honest and knowledgeable dude. I got what I was expecting on my trade, got what I was wanting on the sale of my new 15 Subaru Outback, and had a pleasant experience with the finance manager (which to me is mind blowing!). If you don't have a good experience here... You are doing it wrong.
-Jarred F.
If you need a car in Northern Colorado, you need to look at Subaru, and if you're looking at Subarus in Northern Colorado, Dellenbach is the place to go. We bought an Outback for my wife last year and we liked the car so much that we bought one for me a couple of weeks ago. Both times we bought great cars at a great price. Buying a car from Dellenbach is like buying a car from a friend of the family. The salespeople really know their products, and they are courteous, respectful, professional and friendly. There's no "hard sell" or pushing. But don't let the casual atmosphere fool you - once we made our decision the process of actually buying the car was smooth and painless. Obviously they give a lot of thought to making the experience as positive as possible for their customers. On delivery they took the time to really introduce us to our cars, and they introduced us to their maintenance shop, too. The manager in the Maintenance shop gave me a couple of tips about my Outback - things I really appreciated. Bottom line - best car buying experience I've ever had. I bought Subarus, so I won't be in the market for a new car for quite awhile, but I highly recommend them if you're in the market for a new car. 
-Craig B. 
My husband and I's experience was incredible from beginning to end. Starting with internet specialists Kelly and Lindsey to the purchasing of our Subaru XV Cross trek with Matt Soto. We have both purchased vehicles at other dealerships where we experienced high pressure sales and unknown fees slipped in at the last moment; the environment at Dellenbach was nothing like our previous knowledge of dealerships. We would highly recommend them to anyone looking to purchase a vehicle!!
-Nicole B. 
Just purchased a 2015 Subaru Forester... I can't express how happy I was with the entire experience at Dellenbach! This was not your typical car buying process; it was low pressure, laid back, easy and fast. Matt was fantastic to work with. Not to mention that I instantly fell in love with the car (it's my 1st Subaru). The entire staff was knowledgeable, friendly, and accommodating, and I can see why Dellenbach as been in business for almost 50 years. I would HIGHLY recommend purchasing a vehicle from them; from my personal experience, they stand apart from the other dealerships in Fort Collins in a very positive way! 
-Katilyn V.
Today I bought a used Subaru Outback from Dellenbach Subaru with my daughter.  It was her first car buying experience and we worked with Cathy Michaels in sales.  Cathy took good care of us...she was so pleasant to work with!  We also spent some time talking with Charles and Patrick and everyone was very friendly and helpful.  They gave us an unexpectedly great deal, on a very nice vehicle, and we had the entire purchase completed within 2-3 hours.  We also needed to schedule work with the service department and they were able to accomodate our busy schedule even though they were booked up for the next week.This was the 3rd car that we've purchased from Dellenbach.  I would recommend giving Dellenbach a try for your car purchase.  We have never had a bad experience with them and it's nice to do business with a local family-owned business!
-J.M.
My experience was quite pleasant. I explained exactly what I was looking for in a Subaru Forester, as far as options go, the colors I didn't want, what I thought my trade was worth according to NADA (Wholesale vs retail trade minus any repairs or dealer cost to put on lot), 
and the
investment I was willing to make. 
Matt at Dellenbach Subaru (my sales rep) came back with a very fair offer. Basically wholesale to wholesale. Very fair on the numbers. I should note that I once was in the auto industry and was a manager at one point, so I know when I'm getting a fair deal or not. This was very fair and Dellenbach Subaru was very easy to work with.
I could not be happier with my experience. When I bought my new 2012 Subaru Outback Wagon, I phone shopped lots of the dealers in Colorado, from Colorado Springs to Fort Collins. Dellenbach got me exactly what I wanted for the price I wanted. My salesman, Josh was great. Now, almost two years later, I'm just bringing my car in for routine service. Lucky for me, Josh now works in the service department. I've been very happy with my experiences so far, and I'm at about 30,000 miles. I love the customer service focus, and the integrity of Dellenbach Subaru. 
-Ava D.
From the time I began looking for a vehicle and e-mailing Dellenbach, I received the best service. After the purchase of the vehicle I have received an e-mail every few weeks checking in to make sure things are going well and if I have any questions. I will definitely recommend them to anyone looking for a Subaru. This was my first car buying experience on my own and it has been great! Pat has been a great resource and I would recommend anyone working with him.
 -Wendy G.
Since Subaru is the choice vehicle of most Coloradans, its sort of tough to get a service appointment at a short notice but I have had times where I have just pulled over due to some issue on my outback and they have never said no to me. Any customer is treated real nice and greeted well. They are quick on oil changes and always willing to advice or help you with any issues relating to your car.
-Sumantha B.
I was down on the Front Range and thought about looking at replacing my aging Forester, so we stopped in to Dellenbach's. I had intentions of picking up a used car, but took the 2014 Forester for a spin. We went home and did some research and found that Dellenbach Subaru had the best prices I could find in my area or the front range area. The deal was done and I am now driving a new Subaru Forester and love it! Matt Hecker made the whole process smooth and easy without any pressure. I'd go back and see them again, but it won't be for several thousand miles!
 - Dan A.
My wife and I were in yesterday and purchased an Impreza. I just wanted to let you know, that we were helped by Jeremy Gleich. My wife and I have bought several cars prior to this and I must say, without a doubt, Jeremy had given us the best service we have ever had when it came to a vehicle purchase, he went above and beyond all our expectations. Just wanted to make sure his service did not go unrecognized. 
I just wanted to let you know that we absolutely love our new Subaru Outback. When we decided to buy a new car we knew exactly what we wanted and where we wanted to purchase it. We were very familiar with the Dellenbach name and of course we wanted to buy locally. We were not disappointed at all with our decision. Alex was our salesperson. He was amazing to work with. He was very professional yet down to earth with a great sense of humor and a lot of patience. I'm actually very excited with the fact that I'm going on week three with the same tank of gas! Please thank Alex for all his help and patience and thank you and your family for having such a great dealership.
Your staff is wonderful! Kendra was so very helpful and Matt Soto is the BEST!!! Everyone was patient while we made decisions and Matt  delivering the car to us in Longmont so we didn't have to drive to Ft Collins was wonderful! I absolutely love my Impreza! I will definitely refer my friends and family to your dealership-it was such a seamless transaction!

Thank you for having great cars, but more importantly amazing staff!
-Shannon D
This is the second car I've bought from Dellenbach and both times I have been very happy. In fact, we are moving back to Denver soon but I told my husband that my next car would also be from Dellenbach and that your dealership is worth driving an hour and a half for. I worked with Matt Soto and he was very helpful but not pushy. I have had some nightmare car buying experiences in the past but your dealership has restored my joy in buying a car. I always give positive reviews about Dellenbach and Subaru's to people. I work in the insurance industry so I get many opportunities to praise you!
Thanks for your family's dedication to customer service.
-Deb K
We just purchased our third car from Dellenbach Motors and wish to express our thanks for the help of your professional and knowledgeable
staff, particularly Bruce Ford and Alex Johnson. We had many questions and couldn't decide on exactly which vehicle was right for us but we were never hurried or pressured. We were treated respectfully and given exactly the information we required. We were helped as well by the Dellenbach website which is clear and easy to navigate, and appreciate the listing of vehicles on Cars.com. Since my husband was out of town during the selection process, easy access to these electronic resources along with the personal touch provided by Bruce and Alex brought us to the decision to buy again from  Dellenbach.
-Susan W.
I am very happy with my new Crosstrek.  It is so fun to drive and it is nice to know I am in a good reliable car.  I also wanted to let you know how pleased I was to work with Matt Soto in the process of purchasing my car.  He was very knowledgeable, upbeat and positive when working with me.  I never felt pressured but rather that Matt wanted to make sure my needs were met no matter which car I chose.  Could you please let him know how much I appreciated working with him as I do not have his email address.  Thank you.
Sincerely,
Jody
I'm now a proud owner of a Subaru WRX STI!!!!

Thank you Dellenbach Subaru!!!! You guys run a world class customer service. Got a great deal, and a friendly service. This is my second car from Dellenbach and will be purchasing more cars from you guys in the future .

A big Shout-out to Pat , and Lindsey (Internet sales manager) for helping me in the process special ordering my Subaru WRX STI. I highly recommend Dellenbach Subaru!!!!!!
As for the car.... WOW!!!!!!!! I am loving my STI . It is my first Subaru. It is a very practical car, AWD, 4-doors.... And very fast!!! And if your a car enthusiast like me , this car satisfies all needs. Subaru makes great reliable cars also! I see that in the future, Subaru will be even bigger. So come and join the Subaru family, you will not regret it!!! Dellenbach will get the perfect vehicle for you!!!!! And for a great price!!

Also it makes me very proud that Subaru also was doing the "Share The Love Event" and I choose the Alzheimer's association to receive $250 on my behalf. My Grandpa had Alzheimer's disease so this means so much to me. There are not many companies out there that do this and it really shows you how much Subaru cares about people and their customer. I can proudly say I own a Subaru!!

Thanks again Dellenbach !!!!!
Victor
I love my new Forester! Shelly in the internet department and Jeremy should be commended for their outstanding effort in helping make the buying process as easy and painless as possible. I very much enjoyed my experience with your company and look forward to working with you again in the future.
Katrina
We are very happy with the new WRX!  
 
Kelly Rohs worked with me at the beginning when I inquired about internet pricing through your website.  She got back to me almost immediately and answered all my technical and sales questions promptly.  She also went out of her way to provide photographs of the car (there were none on the website) and then lined up Josh Heye to meet with us that next Saturday morning, the soonest Stacey and I could come up to see that car. 
 
Josh was ready for us the minute we walked in the door.  He was super friendly, easy going, knew everything about the car and got us out for a test drive right away.  There was never any pressure for a sale, though I think he could tell I was pretty much sold on the car from the second we fired up the ignition!  We thoroughly enjoyed working with him! 
 
I must also point out how impressed we were that you held the car for us for nearly three weeks while I waited for my insurance settlement check to come in.  This made our shopping experience so much easier.  In fact, Dellenbach was the first stop on our list and after knowing the car was held, we didn't have to go or look anywhere else.  This was by far the best and easiest car buying experience we have ever had and we really, really appreciate it! 
 
I can't remember the name of the gentleman we worked with for financing, but he too was great to work with.  Super nice, very quick and efficient and also extremely knowledgeable and answered all our questions easily. 
 
My only regret is that your dealership is so far from our home (Nederland).  If it were a little closer, I'd be in for service as well.  But, working in Boulder, I'll most likely visit Flatirons Subaru as they are just minutes from my work and it's where we purchased Stacey's Outback a few years ago. 
 
Thank you again and make sure to thank Josh and Kelly personally for us! 
 Take care,
Tim P
My experience with Dellenbach has always been extraordinary. Your service crew have always been wonderful to me, as over the past 10 years I have been servicing my other Subaru's at Dellenbach.  When it came time to buy a new car, I wouldn't have gone anywhere else.  Matt Soto in sales was terrific; Great and easy to do business with.  I appreciate your business! 
Thank you!
Judy loves the car.  Joe is a great salesman, very good to work with in person, e-mail, and following up after the sale.  The ladies I e-mailed with were also very good. 
We very much appreciate the way your dealership does business.  I negotiated the whole deal over e-mail rather than the typical ugly experience of sitting in the dealership all day with the salesman running back and forth to management to negotiate a deal.  There are few things I dislike more.  The Internet / e-mail negotiation experience was great.
I look forward to a long and pleasant relationship with Dellenbach service, and new car buying down the road.
Best Regards,
Dan
We talked to both Jeremy and Matt while we were purchasing the Forrester and they were knowledgeable and courteous to me and my wife.  We are thrilled with the car and appreciate the help they have given us to answer our questions after the sale.
Charley M.
I LOVE my Impreza! Jeremy was an excellent sales rep. My overall experience with Dellenbach was excellent. I like to live local, shop local, and you guys did a wonderful job of cementing that principle. Thanks for the great buying experience.
Helen
I was very pleased with the entire process. The vehicle was located and delivered on time and a day early. The salesman was very knowledgeable and helped my wife link her phone to the Bluetooth on the spot. We were introduced to the service team as well as the parts dept which is not typical but important to establish a good relationship through the time we own the vehicle.
The car itself was very clean and we are very pleased with the overall design and function. My wife is the primary driver and coming from a Volvo. I was worried she would feel it was a step down, but this was not the case. She has pointed out the added features not found in the Volvo and the performance is comparable for the type of driving she does.
Based on our experience I would recommend the Subaru and your dealership. Now if you can get me into that new 2013 427 convertible Vette for zero down and $200/mp I will be really excited (kidding).
Thanks, Steve
I purchased a new 1989 Pontiac Grand Am, a new Buick Century in about 2005, and now the Outback from Dellenbach Motors, and each experience was great.  You treat your customers very well.  On every purchase, I've felt that I got a fair deal and that Dellenbach appreciated my business.  I've purchased cars at other dealerships and felt just the opposite.
 Thanks,
Mike
Dear Kevin,
We received the first survey from Subaru yesterday, and promptly responded. We are awaiting a second one, I believe they call "portrait", in the Share the Love campaign. We LOVE our new Subaru Forester, and were treated VERY WELL by Pat and Kendra. We are retired professional actors and are very visible at both the OpenStage and Bas Bleu Theatres, so you all at Dellenbach will be urged to come see our shows!! We also look forward to a long and happy relationship with your dealership. Friends tell us that once you own a subaru, you never go back to anything else. And we certainly are enjoying our Subee-doo-bee-doo!! Thank you for your email.
Sincerely, Deb and Jonathan
Kevin,
I continue to LOVE my Forester! I still feel as if it was made especially for me. Thanks for checking in with me. My decision to buy from Dellenbach was based on outstanding past experiences with both the sales and service departments, and I am so glad that I made this purchase at Dellenbach Motors.
Thanks so much,
Maureen S.
Thank you, I love my new car. I have been overall very satisfied. I love the smooth ride and the beautiful interior. I have received multiple compliments from the family and friends I show off to. I have even had a person at my work (whom I don't have day to day interaction with) call me and let me know how jealous he is. He has an older Subaru and he is waiting for it to run out of steam so he can upgrade. He has over 200k miles and he still loves his Subaru. This is my first Subaru and I hope I can say the same thing several years from now.
Thank you,
Trish
To Dellenbach Subaru, 
I wanted to take the time to let you know how much we appreciated doing business with Dellenbach Subaru with the recent purchase of our 2010 Outback. This new car was to replace my Volvo that I've had for the last 15 years. I intended to shop around at a number of dealers before selecting a new car (which I thought would be another Volvo). After test driving a new one it was apparent that it was a nice car, but not what I expected for the money. My husband and I were out walking one day and came across a Tribeca which we had never seen before and liked it a lot. I've always said Subaru is the perfect Colorado car since I had owned two others in the past. We thought it was the car for us. Of course, the day we started car-shopping was on a Sunday and didn't know if the dealers were open or not (with the change of the blue law). They weren't, but that's when we saw the new Outback which looked a lot like the Tribeca. It was left open so we got to see inside and check it out a little closer. We still wanted to see the Tribeca.
 
There are three main dealers within our small town proximity. One got a bad rap from a friend on having a sub-par service department so we didn't bother to go there.
Another was closer to work but further from home. Along with Volvo, we also wanted to see Toyota, so we decided on Fort Collins.
 
I did some preliminary leg work on the phone to get info on a Tribeca and was rather perplexed that the new ones weren't in yet and there was no specific date on when they would be available. It was clear we would not be able to get one by our timeframe. Others offered to let us drive a used one and we wanted to see if we even liked the car. That is how we got to Dellenbach Subaru.
 
One salesperson walked right past us, it became obvious that we had gotten there at closing time. I don't blame the guy; he probably had a long day. Still, we just wanted to ask someone when they would be getting the new Tribecas. We looked inside the showroom and when my husband saw someone still there, he tapped on the window and motioned for the man to come to the door. Kevin Dellenbach unlocked the door and answered our questions about the Tribeca and said he would be happy to set an appointment for us to drive one of their used ones. We said we would, probably within the week. As we were leaving, we saw a used Tribeca on the curb and went over to see it. Kevin came back out and gave us his card and continued to give us information on the car. The reason we did come back is because we felt Kevin had gone out of his way to help us even though he probably had a long day too.
 
When we came back, Kevin introduced us to Jeremy Gleich. Thank you, Kevin. Jeremy is professional, knowledgeable, and a very likeable person. He gave us the impression that he was not only listening to our needs but matching those needs to the right car. He made this "difficult decision after 15 years" most enjoyable. We learned more about the Tribeca and upon his recommendation; we drove the Outback. We were impressed. We liked it enough to get pricing, but I still had to check out the Toyota. Jeremy even gave us some spec comparisons between the two. We knew we would have to order the Subaru and I wanted to be absolutely sure there wasn't a car out there that I could take home with me. We left to check out the Toyota.
 
We drove a Highlander Hybrid, which I liked a lot. We made our buying decision based on whom we wanted to give our business to and who would take care of us after the sale. Ready to commit, Jeremy and Kevin worked the right deal for us, without doubt. We were willing to place the order and wait for our "dream car".
 
After driving our car for a week, I can tell you, it was worth the wait and it truly is a dream car. It unbelievably sticks to the road, especially in the snow, is very comfortable, and a lot of fun to drive. That 6-cylinder moves! It is the perfect Colorado car times ten!
 
Thanks again for such courtesy and professionalism. I have already told a number of people of our great buying experience.
 
Pamela C.
Kelly,
I appreciate your prompt response to my initial email.  It enabled me to arrive early and see the car which i knew was the right one for my daughter who is in college in Seattle.  The whole process was painless.  I prefer spending my money in Fort Collins and especially with a business like Dellenbach that gives back so much to the community. My thanks to you, Pat Mcintire, John Schroder, and John Dellenbach who all made this a very pleasant experience.
Rick F.
---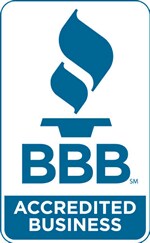 Click Here to See Dellenbach's BBB Listing