The 2022 Subaru Love Promise Community Commitment Award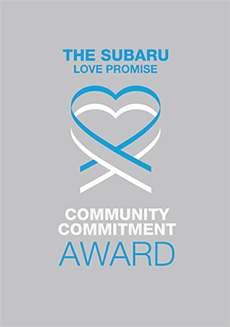 We've been nationally recognized for our dedication to our community and the Subaru Love Promise.
We're honored to receive the 2022 Subaru Love Promise Community Commitment Award. This award nationally recognizes Subaru retailers who are making the world a better place while demonstrating an outstanding commitment to supporting passions and causes in local communities. These efforts are focused in important areas such as the environment, community, health, education, and pets.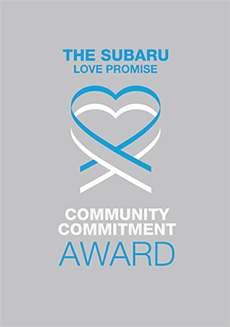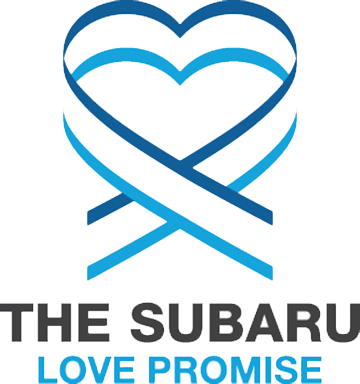 What is the Subaru Love Promise?
Subaru and our retailers believe in making the world a better place and the Subaru Love Promise is our vision of respecting all people. This is our commitment to show love and respect to our customers and to work to make a positive impact in the world.
How is Dellenbach Subaru dedicated locally to the Love Promise?
Our Love Promise can be seen in various partnerships with local charities and non-profits. We're grateful for the opportunity, not only to be a part of our community, but to serve it as well.
Larimer Humane Society, Animal Friends Aliance
Climate Wise, Drive Electric Northern CO, Sustainable Living Association, Trees, Water & People
Poudre School Dist. Foundation, CSU Foundation, CSU College of Liberal Arts, Fort Collins Museum of Art
United Way of Larimer County, Food Bank for Larimer County, Boys & Girls Club Larimer Co., Fort Collins Visitors Bureau, Habitat for Humanity
PVH MCR FDN/Cancer Cent, Pathways Hospice, National MS Society
Love Promise Stories from Dellenbach Subaru
Subaru and Dellenbach Subaru believe in making a positive impact on the communities in which we live and work. We uphold that belief through our Love Promise Community Commitment. Every month, we select inspiring stories from customers and partners from around our area who strive to support our collective commitment and feature them here
A Surprise Gift - Jeremy G
Pictured left to right: MOLLY RODGERS, JOHN DELLENBACH, GLORIA MATSUSHITA,DVM John Dellenbach presents a check to Animal Friends Alliance from donations collected from Dellenbach Subaru employees and customers collected in the Subaru showroom during January and February 2022. "It was awesome to see the generosity of everyone who came through the showroom and saw the Animal Friends Alliance info on the table and felt moved enough to leave a donation." Dellenbach offered Subaru branded dog toys along with informational packets about animal friend's alliance, their mission and what they do. "We have partnered with animal friends alliance for many years and we thought it would be a nice surprise to show up with the donations unannounced." Dellenbach said about delivering the check to the Animal Friends Alliance Mulberry campus. Dellenbach Subaru Looks forward to our continued partnership in 2022 with at least one adoption event already in the works.
---
Subarus loves to help at the murphy center - Kody B
As part of the Subaru Loves to Help Event, Dellenbach Subaru was able to donate warm Subaru branded blankets and socks to the Murphy Center in Fort Collins, a one-stop-shop resource center for those affected by homelessness. The Murphy Center serves nearly 3,000 people each year in Larimer County. "We are proud to be a partner with the Murphy Center of Hope, a treasure of our community." Said John Dellenbach (pictured left with Anthony, donation attendant for the Murphy Center).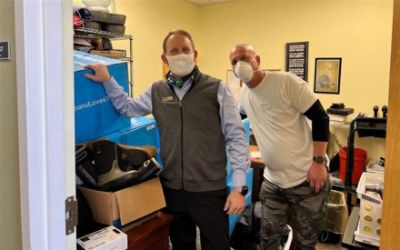 ---
Dellenbach Supports Local Pet Adoption - Megan S
Dellenbach Subaru is a proud supporter of Animal Friends Alliance, a local animal welfare organization that is working to prevent pet homelessness and protect the human-animal bond. In October 2021, Animal Friends Alliance hosted an adoption event at Dellenbach, at which 14 dogs and cats found homes. In addition, Dellenbach sponsors Animal Friends Alliance's events throughout the year, playing a crucial role in the 10,000 pets the organization helps each year. Thank you, Dellenbach, for investing in our local community!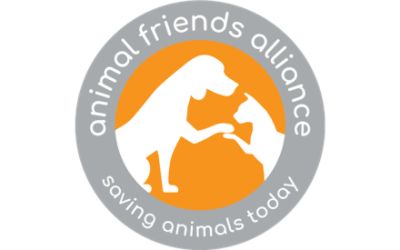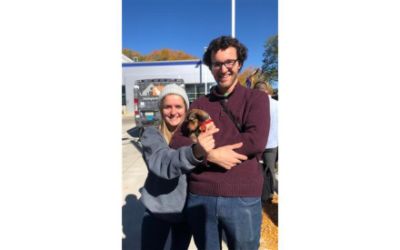 ---
It begins with a transmission... - Richard R
A couple of years ago my partner Kim took her 2013 Impreza to a local Subaru specialty repair shop. A month or more afterwards I was driving her car and noticed the transmission didn't feel right. I decided we bring it to Dellenbach Subaru where they found the previous service was inconsistent in regard to proper maintenance and had compromised the transmission to the point of it needing replacement. The service manager at Dellenbach was able to save us thousands of dollars by having the transmission replaced under warranty and also avoiding our going back to the specialty shop and arguing the issue. The specialty shop approached the maintenance incorrectly and didn't take full responsibility, which is why we took it to Dellenbach. I've known the Dellenbach family to be very understanding and outstanding community folks in Fort Collins and it showed in this instance. Fast forward 2 years and I took my Honda in to trade for a 2020 Impreza and a month later ordered a 2021 Crosstrek Limited. John Dellenbach made a couple mistakes with the Impreza but I was determined to get it and then worked with Chris Taylor on the Crosstrek. Dellenbach not only has impeccable staff but a heart for their customers. They exude some excitement into their approach of selling without the fanfare other dealers portray. The car business is not my favorite nor has it ever been, but Dellenbach has injected a better appreciation for me. Chris Taylor would text me each week while I waited for the Crosstrek to arrive with updates on delivery and he would answers any and all questions during that time. When I arrived to pick up the vehicle Patrick helped since Chris was out and he was also a delight. I was also contacted by their tech specialist Jeremy to stop in and go over features and not only learned I can actually lock my key in the vehicle but I was given a $25 Visa gift card for doing so. It's great to stop in and chat with folks who know the vehicles and can answer and assist with proper information. That wasn't always my experience. Thanks Dellenbach for all your help!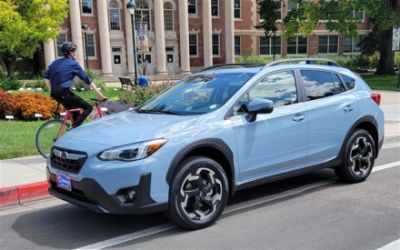 ---
Supporting Housing while "Safer at Home" - Alex S
When COVID-19 arrived in the United States (and quarantine and social distancing quickly followed) our homes became our everything-- our schools, our offices, our places of worship... but what does "safer at home" mean to a family that may not have a truly SAFE place to live? In 2020, Fort Collins Habitat worked hard to continue construction and deliver on our promise to eight families currently in our program--HOME would be possible, even with a global pandemic uprooting so many aspects of normalcy in our community. Natasha was one of our Habitat homebuyers, who moved into her home just weeks before stay at home mandates were given. This stability came after years of moving over and over from place to place in search of an affordable, safe place to live--this, despite being employed full-time and earning a moderate wage. Natasha's home, like many, quickly became her everything during the pandemic: a place where she could keep her young daughter safe, and where she could live, work, and rest in comfort and health. Natasha's success became the inspiration and catalyst that pushed us through the many challenges of 2020, and led us to close on four other Habitat homes in that year. Dellenbach Subaru has been a longtime partner of Habitat, and their grassroots support of the Fort Collins community is well known. They recognized the immense need for safe, decent housing during the pandemic, and selected Fort Collins Habitat to be their "Share the Love" partner through the 2020 holiday season. We weren't sure what to expect, knowing that the holidays would be challenging for many, so when we received $14,000 in funding, we were humbled to the point of tears. This gift will allow us to continue to build and serve local, hardworking families. It will lead to safety, stability, and generational change. But more than anything, we were honored to have the support of such an intentional partner who saw that HOME is EVERYTHING, and sought to make HOME possible.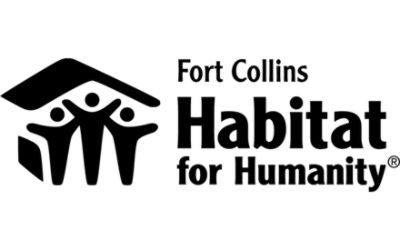 ---
Dellenbach pet adoption event saves lives - Megan S
In October of 2020, Dellenbach Subaru hosted an adoption event for Animal Friends Alliance at which 10 cats and 10 dogs found loving new homes. The cats, Herb, Churro, Reba, Marvin, Streusel, Stubby, Mittens, Delila, Samson, and French Toast, and dogs, Nolan, Todd, Oliver, Nala, Benna, Lina, Rocky, Batman, Maji, and Zara, all benefited from pre-adoption support funded thanks to the ASPCA and Subaru Loves Pets grant program. The support of Dellenbach motors was crucial to the success of this event; not only was at least one of the dogs (Nolan) adopted by a Dellenbach employee, but at least one other pet was adopted by someone who had stopped by to look at cars. In a year marked by uncertainty, cancelled events, and an increased need for animal welfare resources nationwide, being able to host an adoption event at Dellenbach Subaru was a much-needed chance to find new homes for pets in need. In addition, the month of October marked Subaru's National Make a Dog's Day celebration, where Subaru of America and Dellenbach pledged to donate $100 to Animal Friends Alliance for each dog or cat adoption up to 31 total in the month of October. Thanks in part to this program and Dellenbach's hosting of an adoption event in October, Animal Friends Alliance was able to perform not just 31, but nearly three hundred thirty adoptions of cats and dogs in the month of October. We're so proud to be partnered with Dellenbach Subaru and Subaru of America – thank you from all of us for being a part of our Alliance.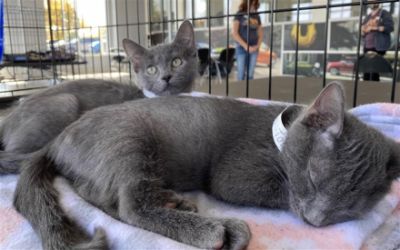 ---
Subaru and LLS Love to Care! - Julie J
UCHealth The Wellness Place – Harmony Campus, Fort Collins Cancer Center welcomed a large donation of blankets. The kind donation was made possible through the Subaru Loves to Care program in collaboration with The Leukemia & Lymphoma Society. The delivery took place mid-day and included representatives from Dellenbach Subaru, Mike Dellenbach; UCHealth, Michelle Williams, Kathleen Michie, along with The Leukemia & Lymphoma Society, Kjestine Woods. Following the delivery the group took time to discuss the generous donation and plans for the delivery to patients along with UCHealth's participating in the upcoming Leukemia & Lymphoma Society's Light The Night event.
---
Dellenbach Shares the Love for the Food Bank - Sharlene J
Thanks to the partnership of Dellenbach Subaru, the Food Bank for Larimer County can do even more to help people facing hunger in our community! This year's Share the Love campaign provided a generous donation of $18,543 to help support the Food Bank. Combined with the campaign's contributions over the past two years, these funds have made it possible for the Food Bank to distribute more than $282,000 worth of fresh, nutritious groceries to people like Teresa and Eddie. After Eddie suffered a heart attack recently, he and his wife have become even more committed to eating a healthy diet. Visiting the Food Bank's Fresh Food Share pantry helps to "close the gap between what I can eat and what we can afford," says Eddie. Thank you to the Dellenbach team for their commitment to helping others!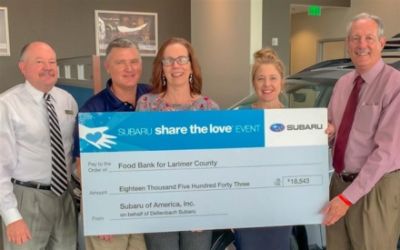 ---
Dellenbach Subaru & The LLS - Beth M
For the third year in a row, Dellenbach Subaru partnered with the UC Health Center in Northern Colorado and the LLS to deliver blankets to local patients. On July 10, 2018, Leukemia & Lymphoma Society volunteer Amanda Christman and Mike Dellenbach of Dellenbach Subaru presented the blankets to 40 UC Health Center staff members. Because Dellenbach and Christman could not directly interact with the patients, the UC Health Center staff presented them with a touching thank you card signed by all of the patients.The delivery was heart-warming and the impact of the blankets was immediately felt.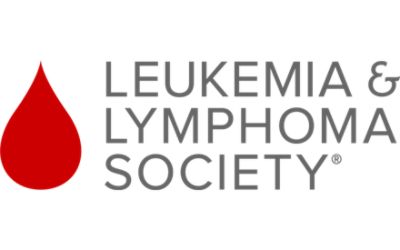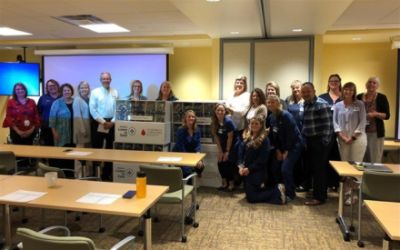 ---
Subaru & LLS Deliver Blankets to Cancer Patients - Beth M
Dellenbach Subaru, in partnership with the Leukemia and Lymphoma Society, participated in a "Share the Love" campaign to help blood cancer patients at UC Health Center - North. Team members from Subaru, LLS and UC Health Center - North donated 80 warm, fuzzy blankets with care cards and messages of hope from the community. They also delivered 10 care kits to younger patients so the children could draw, do crafts and break away from hospital life. The program is a great way for LLS and Subaru to connect with local hospitals and help blood cancer patients. "It was a rewarding experience to be able to brighten the patients' day and wrap them in love by providing the Subaru blankets! The cancer journey is tough, so to lift their spirits is a wonderful feeling," LLS Sr. Campaign Director Beth Muehlethaler said.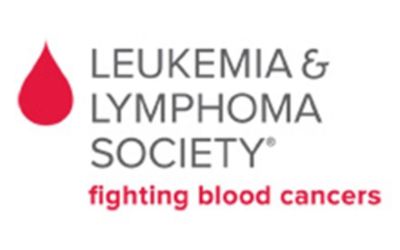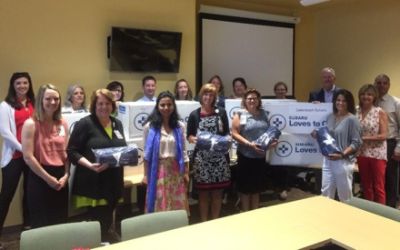 ---