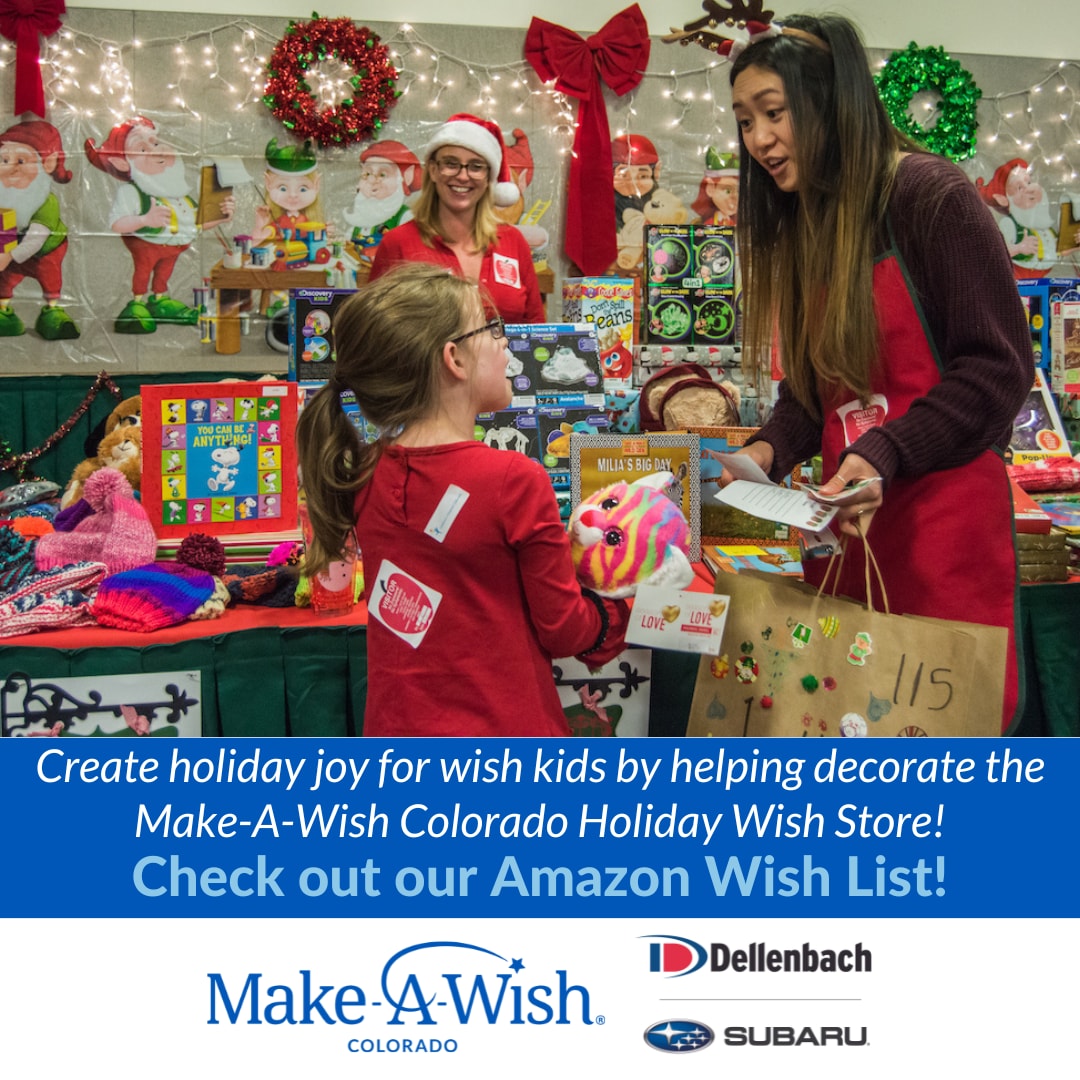 Dellenbach Subaru is partnering with @Make-A-Wish Colorado to collect holiday-themed decorations for their annual Holiday Wish Store, where wish kids and patients of Children's Hospital shop for holiday gifts for their family members.

These decorations will create a magical place for wish kids and patients to shop!

You can help bring holiday magic to children with critical illnesses by purchasing an item from our Amazon Wish List!

Simply select a gift and quantity to order - shipping information is already provided. Thanks for your help!